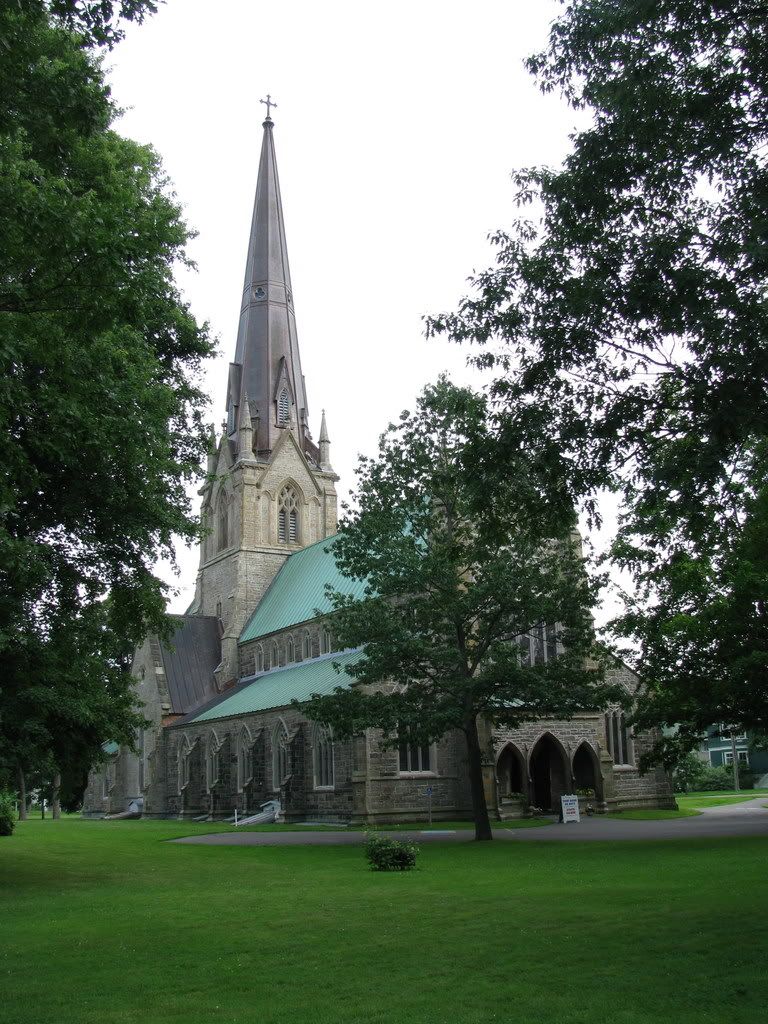 Packed up everything, jump on the bike and try to start it. Bike was totally dead this time, even though i must have stop and started it about 15 times since the last time it died.
I called KROW back to tell him i'd be late meeting up and had to get the bike going again and he called a buddy who was in sussex (fellow RCMP officer and rider). Rick came down with a small battery charger and helped me boost my bike. It just wouldn't charge and went into 'trouble' a few times. I noticed one of the lights on the lightswitch i added kept going on by itself so i figured the switch must be fried. Upon opening it up at least a tablespoon of water came out. Wow. they build electrical devices to put on a motorcycle that isn't waterproof? great. $90+ spent well on a switch. :( I ended up cutting the bottom switch off the battery and kept trying to charge. the light for the switch kept coming on, tripping the relay for the lights. son of a... I cut the whole switch off so i would be running without lights until I got home and figured out what to do about it. Now I was charged and ready to go.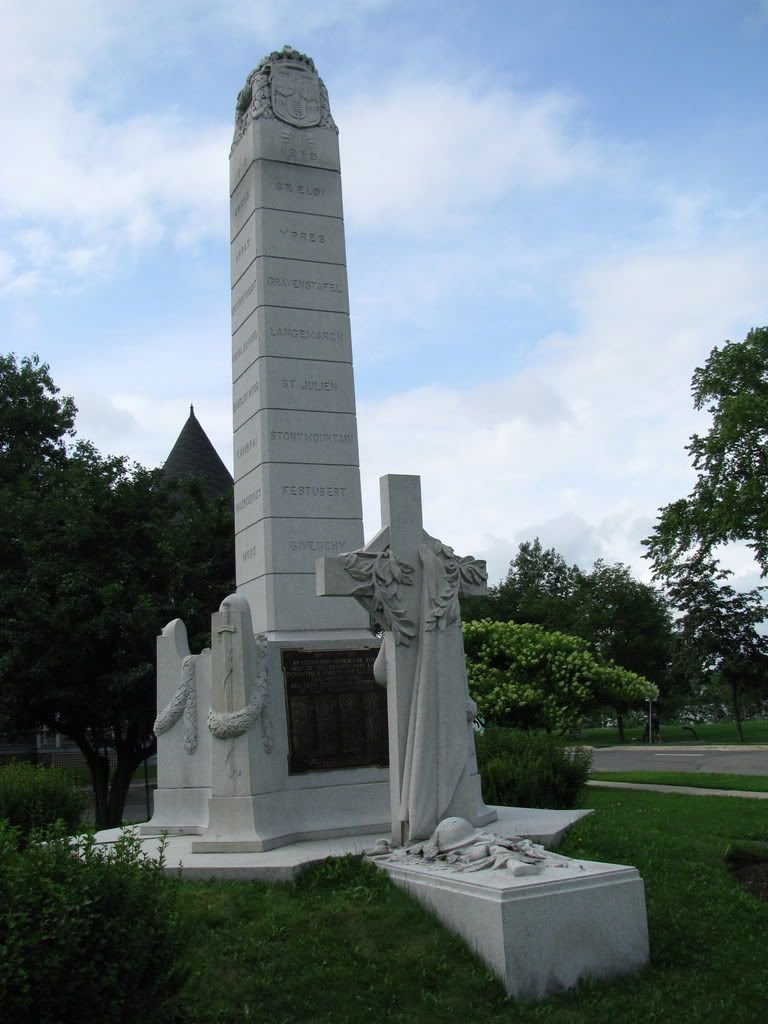 I need to thank KROW and Rick... without their help I'm not sure what i would have done, but I'm certain I would be in a pissy mood for a while. It would have put a big cloud over this trip if I couldn't get it going again. Note to all. be nice to law enforcement, even when not in uniform, they are great people. Always give these people the respect they deserve.
I slabbed it down to Saint John and met up with KROW. We rode up to his place and his wife made us a great lunch and we chatted for a while. It was great to meet KROW and his wife, great people... We chatted about Newfoundland where she is from and now I want to go more than ever.

I decided that with the bike acting like it was, I should make up as much ground as I could and get home as soon as I could without having to slab it the whole way. KROW showed me some of the country roads out in the area and we followed the Saint John river up to Fredericton. It was a great ride, nice scenery and pretty good roads. During the ride I felt a bug hit me in the face and it hurt, then it hurt even more. Looks like a wasp hit me in the face, and when I looked I couldn't see it, but it was under my sunglasses. I didn't see it when looking down, but it stung me while riding and it hurt like hell. I got the wasp off, i pulled over for a little bit to see if i was allergic or not. I have never been stung by a bee or wasp that i know of, so I wanted to see if I was going to swell up like the elephant man. About the size of a quarter, not very big bump and it throbbed only a little bit so i figured I wasn't. KROW and I stopped for a coffee in Fredericton and we chatted for a while. We parted ways as he had to get back home, and I had to get on my way.
I rode through Fredericton very quickly and I think it would be a nice town to visit if I had the time. Took a few snaps and kept going.


Alternating between country roads and slabbing, I wound up in Woodstock and it was getting near the end of the day. Got rained on a bit on that ride and avoided most of the storm (see pic above), but the rain suit held the water at bay. I couldn't find a room in town as there was some sort of country fair in progress and everything was booked solid. I slabbed it for about 5 KM when i saw a vacancy sign on a motel. Got a room for the night in a motel that looks like it was going through renovations. The room had 3 beds, was quite large, but no coffee maker. heh.
I crashed pretty early that night, being drained from the last 2-3 days of riding and since it was raining on and off I was pretty tired from riding that day. I took a pic of myself, hoping to see the wasp sting bump under my left eye... nope, all you could see is a bit of ugly. :)