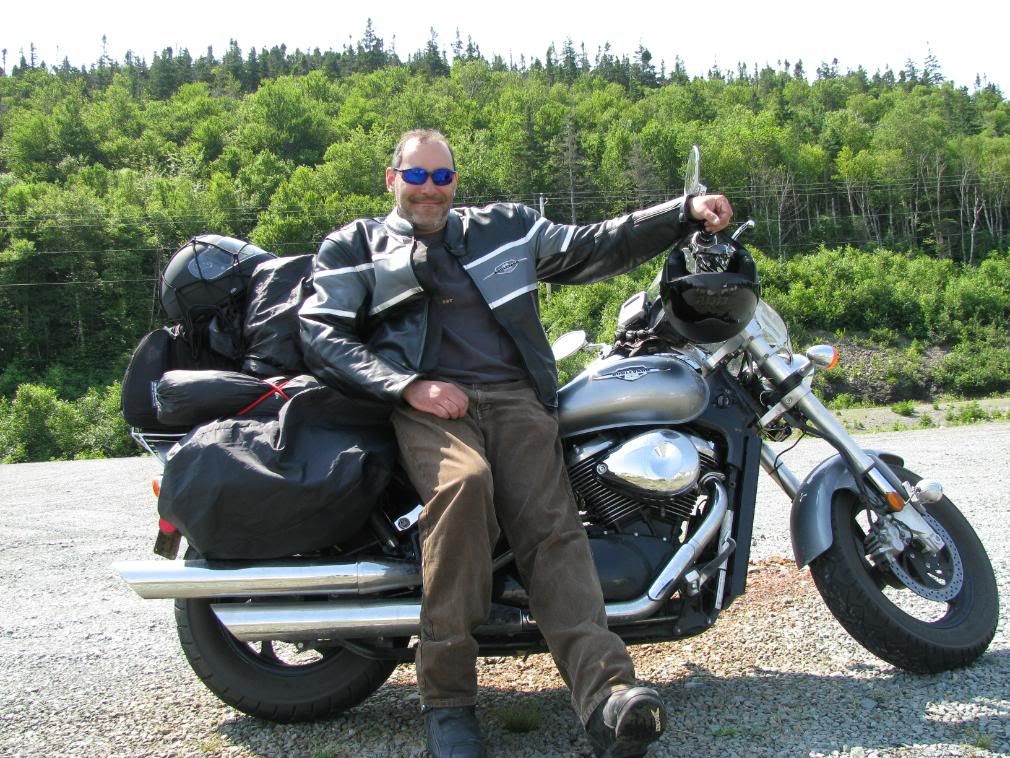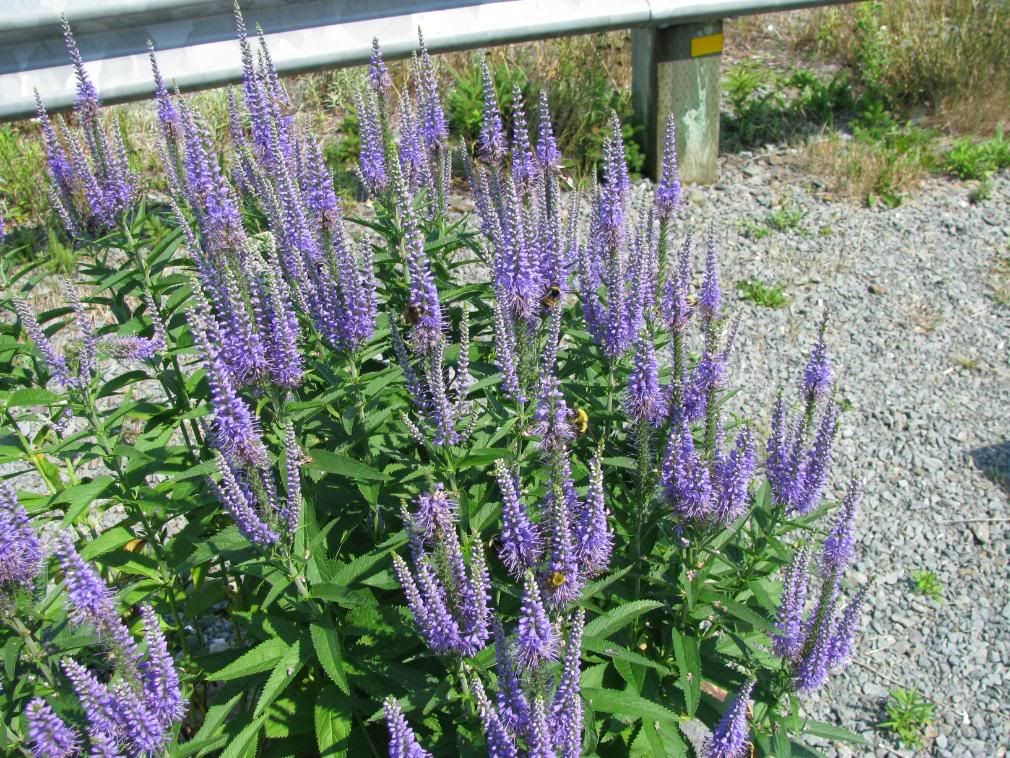 I look like an absolute tard in this picture. Oh well, I'll take what I can get. I stopped here because of a historic site. Seems Prince Henry Sinclair landed on these shores in 1398, many years before Cabot did. Then again, who cares, the Vikings were here in 1000AD. It was a nice place to stop for a break and watch the 20+ bees in one plant alone. they were all over the place but with the flowers growing there, I wasn't too fearful of the bumblebees. It was an interesting stop at any rate.
I continued along route 344 heading towards Canso. The road was rough in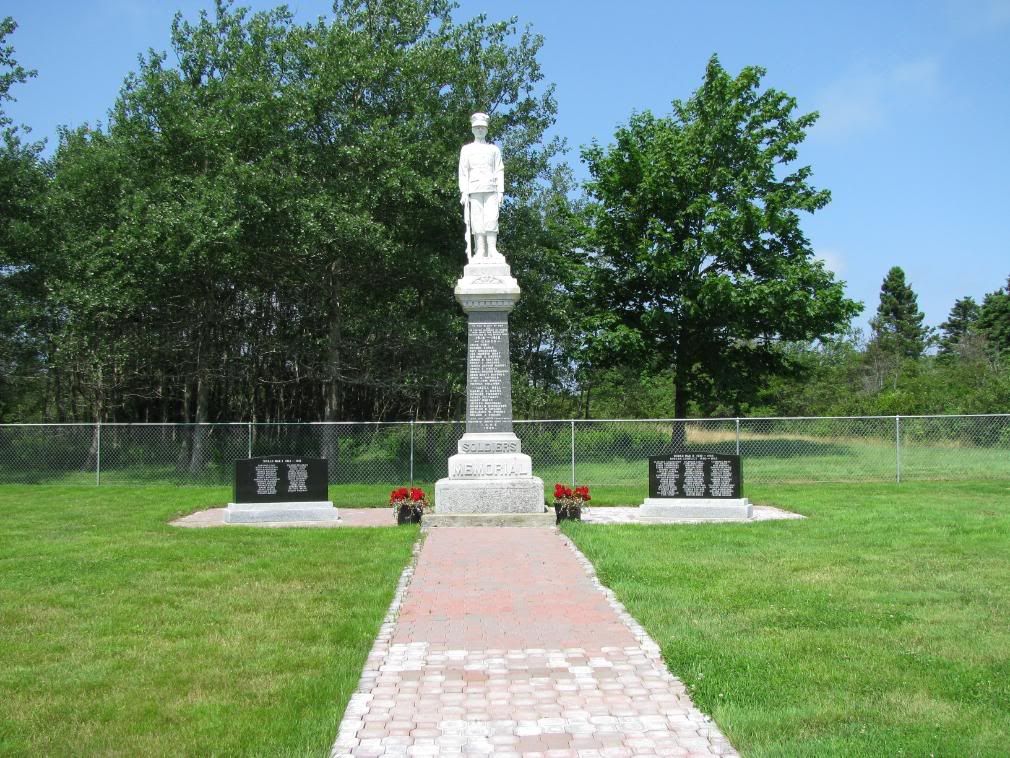 parts and didn't have that many views. Got to Canso and didn't feel like stopping much, but I went to the Harbour and relaxed for a few mins. Heading out of Canso I saw this monument to the fallen. Even in a little village like Canso, people died in the wars. So sad. Left Canso and headed south.
Had I known how the Eastern Shore was, I wouldn't have ridden it. To any riders out there, I suggest you skip the Eastern Shore. I almost fell asleep during the day. The roads were really rough and sucked and there's a lot of nothing with no views... hence no pictures. It was in this area I forgot how to counter-steer in a curve and almost ran into a ditch. Luckily i figured out what I was doing wrong and only had to look where I wanted to go to get out of trouble. close call. This is also the stretch of road that i almost hit a chicken looking bird. damn thing was in my lane and wouldn't move.
There was a neat little Acadian commemorative park in Larry's River that had 10 painted rocks depicting the settlement of the area. It was nice to see the origins of the people of the area in that way.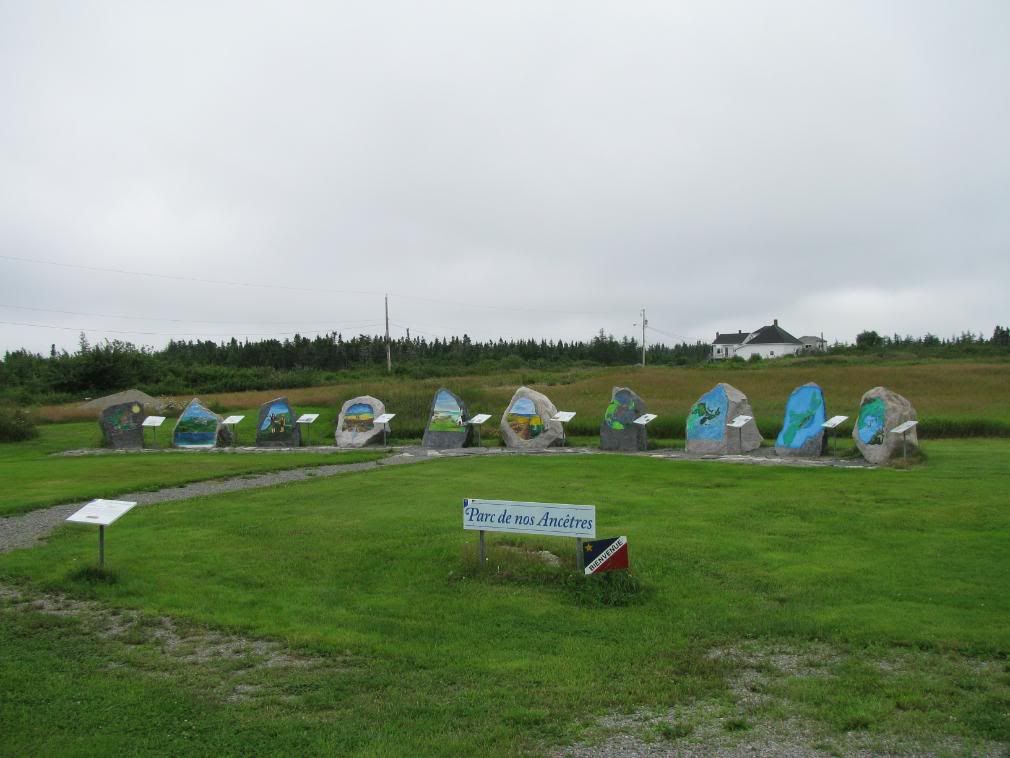 Across the road from this commemorative park, there was an old church that was built a long long time ago, and there are a few pictures of it over time, so I had to get the bike in the picture too.
Finally reached Sherbrooke Village and fueled up. I guess I was lucky since the Wilson's gas station there had not only fuel, but cooked food, laundry and ice cream. It cost $2 to wash and $4 to dry, but it was well worth it to have clean laundry again that I could put back into my Ziplock baggies. If you ride, put your clothing in Ziplock, you'll thank me later. a) it uses less room b) keeps clothing dry c) you can see through the bags what you got left that's clean :)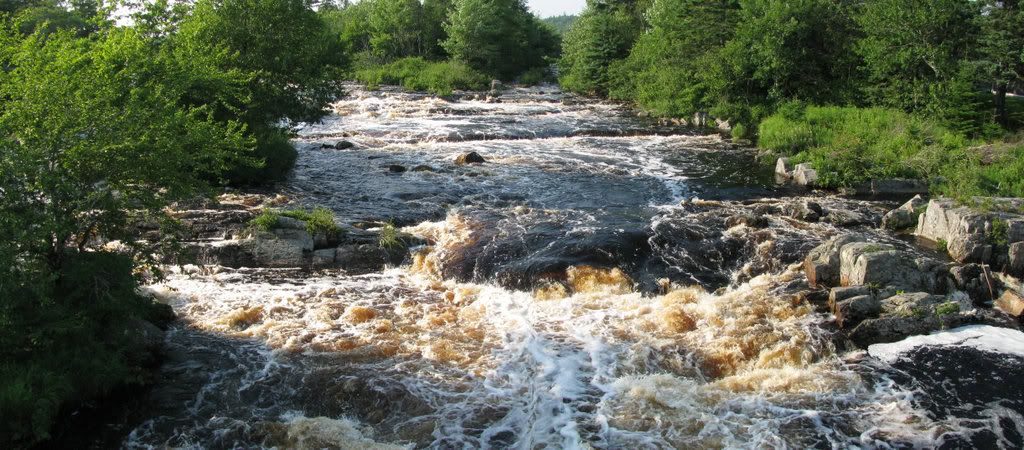 Stopped in sheet harbour since I had to pee real bad. Nothing was opened so it was going to be bushes for me. I decided to take pictures of a some wooden 'big things' and noticed a river nearby, and I didn't take much notice before when I rode over it but others were taking pictures. It was relaxing to watch the river /falls/ rapids.
I continued down the coast and got a place in Dartmouth for the night. I figured that I only had a six days of riding to get home for the 6th so I wanted to push as far as i could each day.