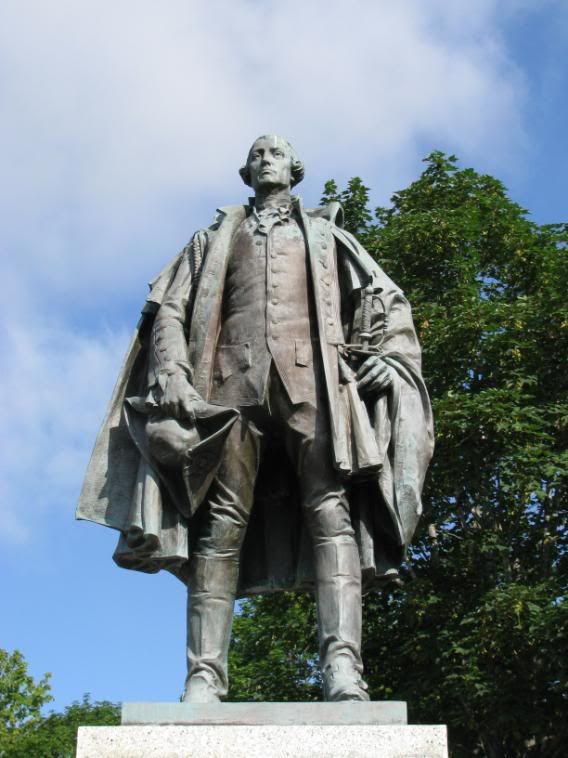 I'm an idiot. I thought that tomorrow was the 1st of August. Nope. I remembered this morning that July has 31 days. Should remember that knuckle trick my folks taught me for remembering how many days in a month there are. Sometimes, we just get too dependant on technology.
I knew today i wanted to see peggy's cove. I think I remember people talking about it, but the only real reason I went down to it was that it looked good on the map, had a sightseeing mark on a map I looked at and through work I worked on circuit troubles in the area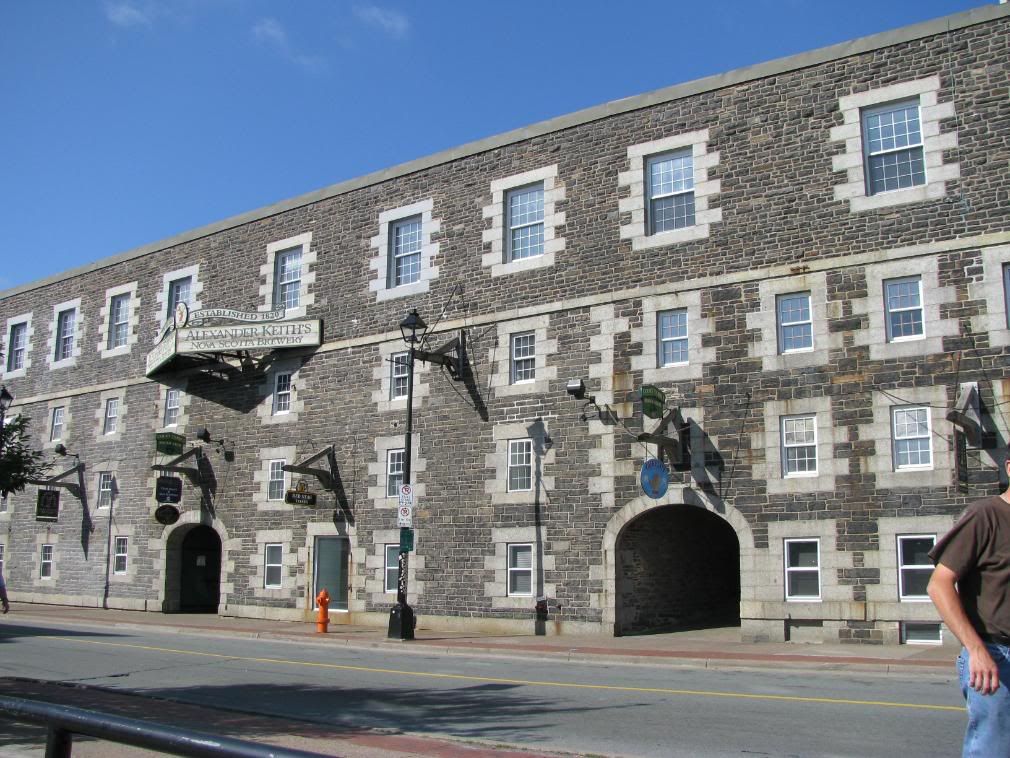 From Dartmouth i rode through Halifax and took 2 pictures. One of Cornwallis (founder of Halifax) and one of Alexander Keith's Brewery. I wasn't on the east coast for the cities, I was out there to ride. The tourist traps can wait for the next time I'm in that area.
The Lighthouse route along the 'Southern Shore' is fantanstic. If you're on a motorcycle, get the
Nova Scotia Motorcycle Travel Guide
. It gives all the routes and what to see along the way. Even for non-motorcyclists it's useful, but they have other guides on the website for you cagers.
Peggy's cove was absolutely amazing. I fell in love with the place. I must have been there for a few hours... I can't remember as I lost complete track of time. I stayed there longer than I should have but I figured that it was worth slabbing it if I had to.
Further down the road there was a monument for Swissair flight 111. 229 perished off these shores 5 miles out. Cause was a fire on board that couldn't be contained. nasty. And they saw motorcycles are dangerous. heh.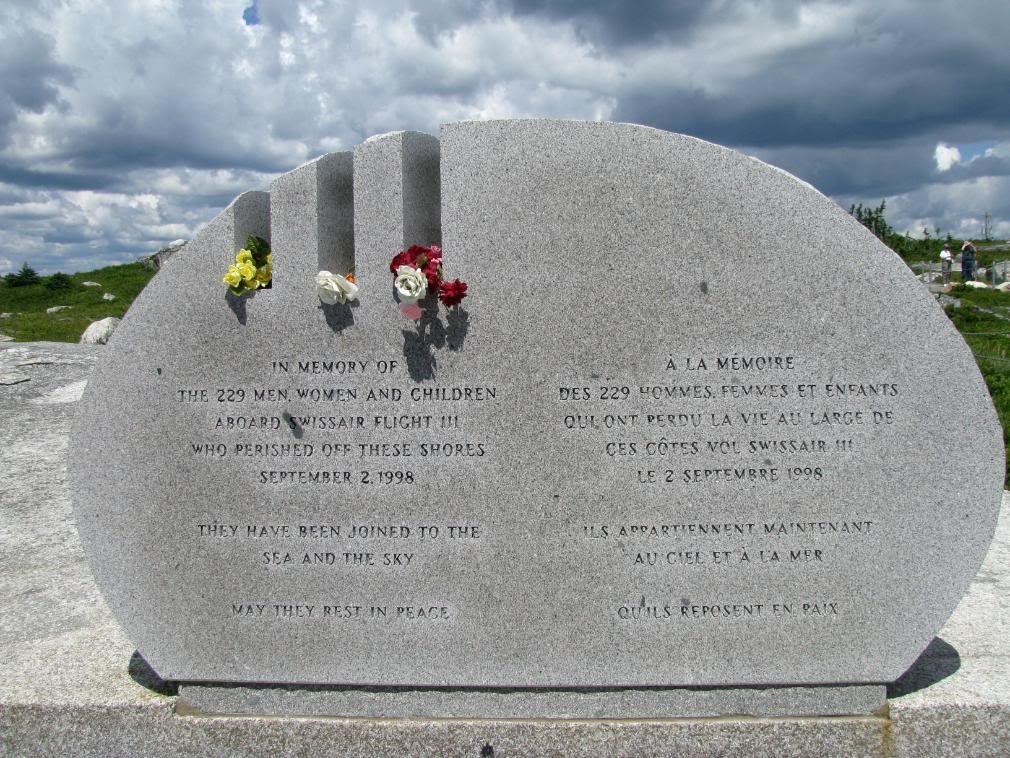 That much time in one spot i must have taken about 300+ pictures. Many were on continuous shot so I could get of the water splashing around, but it's a digital camera with a lot of memory, so why not?
There was a small beach on the side of the trail so I stopped for a smoke and thought it would be nice to at least stand in the atlantic before I miss it completely. There wasn't anyplace to change or else I would have swam there. I rolled up my jeans to my knees and went into the water up to my ankles. The waves come in high enough that Iwas soaked to mid-thigh. heh. I'm dumb. I rolled them back down and kept riding. They were dry in about 10 mins, so I wasn't uncomfortable for long. Pic of the place I walked on water... ok, not on, in.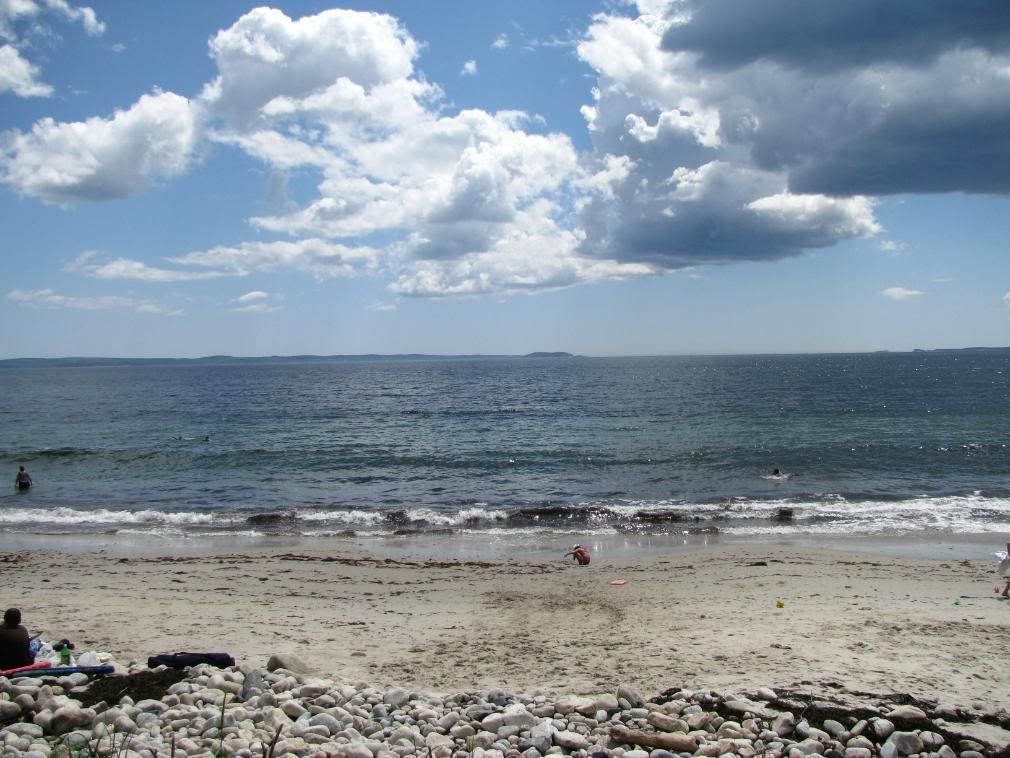 On the big highway (the trail and highway intersect) I saw a sign for the Bluenose II and took the turn off. Didn't know where It was, so I rode around for a bit and asked an tourist info person in Mahone Bay where I'd find the ship. The ship was docked in Lunenberg a few mins down the road. No one in the east measures distances in KM, it's always in time. odd. I chatted her for a few mins and I told her i never swam in the Atlantic, but that day I waded in for a bit. She gave me this photocopied hand-drawn map of the area which showed Hirtle's Beach. She said it was a great beach with nice sand.
Lunenberg is a really nice town and for anyone in the area they should really visit it. Saw the Bluenose II and another tall ship and the town itself had a lot of historic presence. I'd like to go back there and hang out for a day, but it is very 'touristy'. For those of you who don't know, the original Bluenose you can read about it here. It's on the 10 cent coin, in case you didn't know what that ship what.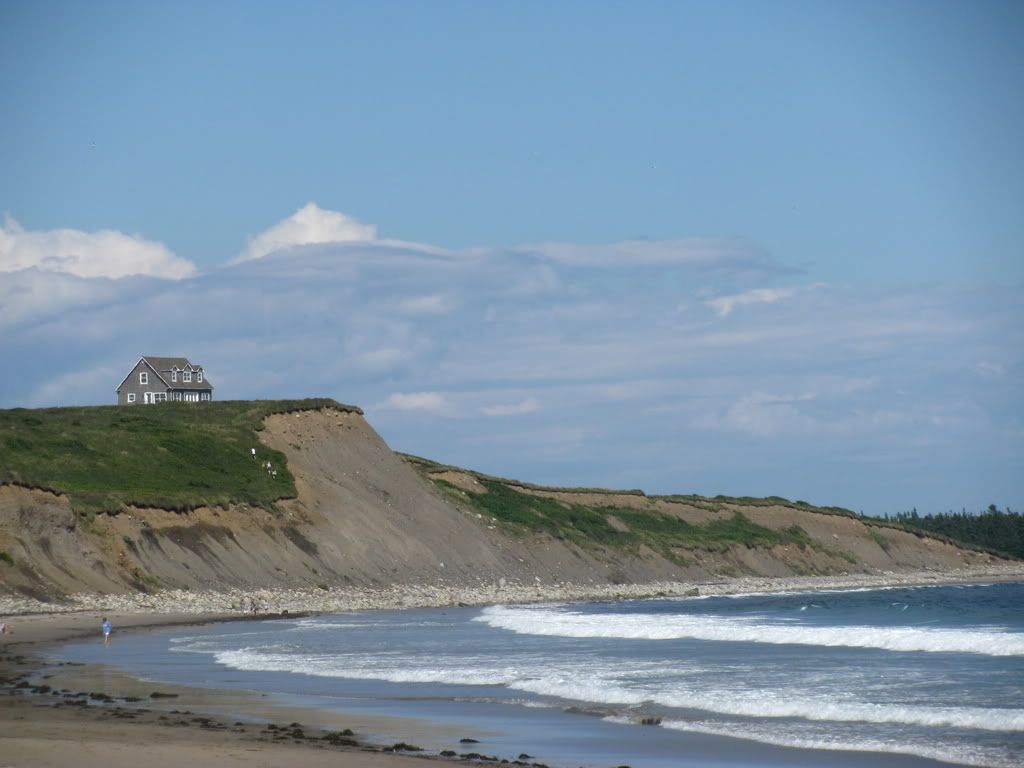 Took a look of the hand drawn map and figured it was now or never to go swimming in the Atlantic. Luckily there were restrooms (outhouses) that I could change in. The beach was very beautiful and waded in. The water was so cold I think my berries crawled back up inside me. I finally dunked myself and swam for a bit and I was instantly freezing. It was such a hot day
riding, especially with all my riding gear on and with the contrast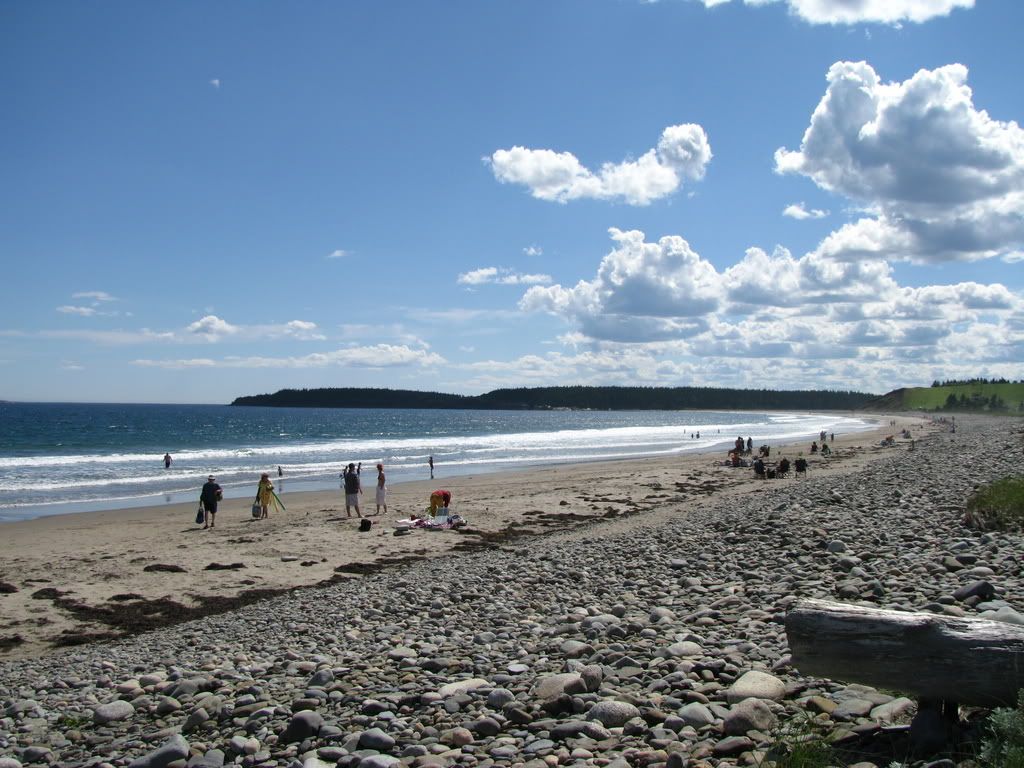 of the coldness of the water, I think my body was going into shock and I was almost hyperventilating. I had never tasted seawater before and got splashed in the mouth from the waves. Salt water is pretty gross.
After drying off and changing, I kept on the Lighthouse Route heading south and really enjoyed the ride there. I went to Port La Tour, since I saw it on the GPS and I think I had heard about it through work. There wasn't much there but I was on the side of a road near the harbour when a guy and his son stopped their truck and chatted with me. In Ottawa, you don't talk to strangers much... out here in the east, it's expected. It's a different experience, that's for sure.
Leaving there I headed to Barrington Passage. On a country road an animal that looked like a dog darted out of the ditch on my left side and was heading right for my wheels. A honk scared him long enough to stop and look so I could swerve around it. It was a coyote!
Yay for timmies in Barrington Passage. I asked a few people about motels in the area and it seemed there was really only a B&B or two around here. It was late in the day ~7:30 so I flipped a coin wether to go straight to Yarmouth, or search around locally for a place to sleep. Yarmouth won the coin toss and off I went, sticking to the lighthouse route until around Argyle when I slabbed it until Yarmouth.
Got a room at around 10:30pm or so and went back out for some night riding around town for food and some sights. Rode to the lighthouse on Cape Forchu, which is a nice ride really, and on the way back avoided a family of 3 racoons in the middle of the road. Yarmouth is nice, but there's not a whole heck of a lot there.